NEWS
04.26.2021
Demon Slayer Movie Makes U.S. Box Office History with $21M Opening!
Demon Slayer -Kimetsu no Yaiba- The Movie: Mugen Train continues its record-breaking streak at the North America box office with a $21M+ opening, making the film the #1 Foreign Language film debut in U.S. box office history.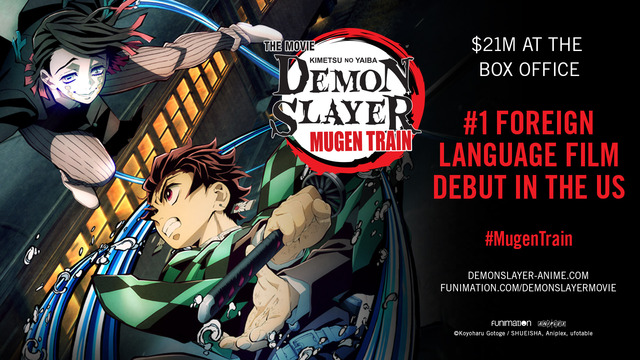 Aniplex of America and Funimation theatrically released the cinematically praised, emotionally charged, and action-packed anime film in both the U.S. and Canada on April 23 on 1,600+ screens, including in 4DX and on IMAX cinema.