Demon Slayer -Kimetsu no Yaiba-
The Movie: Mugen Train
Limited Edition Blu-ray
Coming 12/21/21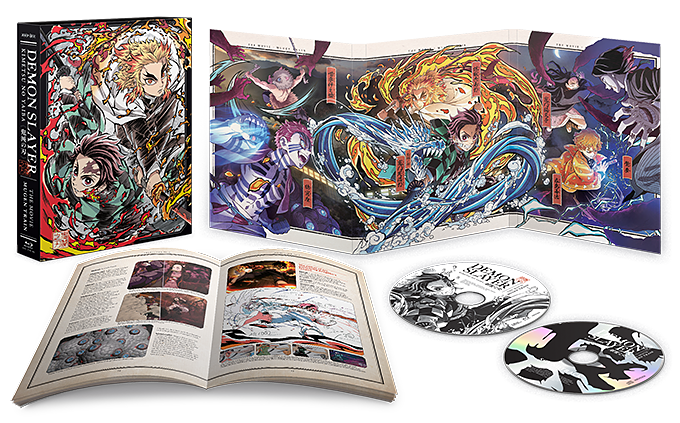 Art work subject to change
SRP

$79.98
Retail Price

$69.98
Disc Spec
・Spoken Languages: English & Japanese
・Subtitle: English
・Aspect Ratio: 16:9 HD Widescreen 1920x1080p
・Number of Discs: 2 (Blu-ray & Soundtrack CD)
・Total Run Time: Approx. 116 minutes
・Rating: Rated-R
Bonus Content
■ Audio Commentary by Main Cast:
Natsuki Hanae, Akari Kito, Hiro Shimono, Yoshitsugu Matsuoka and Satoshi Hino
■ Theatrical Trailers, PVs and CMs
* Bonus content includes English subtitles.
Bonus Materials & Package
■ Original Soundtrack CD
■ Deluxe Booklet (Staff and Cast Interviews, etc.)
■ Rigid Box with New Exclusive Art by Akira Matsushima (Character Design)
■ Special Digipak Featuring New Art by ufotable
* Bonus content subject to change.
Description
"Set your heart ablaze"
Embark on an exhilarating new mission with the record-breaking global sensation Demon Slayer -Kimetsu no Yaiba- The Movie: Mugen Train on limited edition Blu-ray!
This exclusive limited edition Blu-ray release from Aniplex of America comes with an original soundtrack CD, deluxe booklet, rigid box with exclusive art by character designer Akira Matsushima, special digipak featuring art by ufotable, as well as audio commentary with English subtitles from Natsuki Hanae (Tanjiro Kamado), Akari Kito (Nezuko Kamado), Hiro Shimono (Zenitsu Agatsuma), Yoshitsugu Matsuoka (Inosuke Hashibira), and Satoshi Hino (Kyojuro Rengoku).
About Demon Slayer -Kimetsu no Yaiba- The Movie: Mugen Train:
Falling forever into an endless dream…
Tanjiro and company have completed their rehabilitation training at the Butterfly Mansion and it is time to begin their next mission, which finds them boarding the Mugen Train to investigate the recent disappearance of forty of its passengers.
Tanjiro, Nezuko, Zenitsu, and Inosuke join one of the most powerful swordsmen of the Demon Slayer Corps, Flame Hashira Kyojuro Rengoku, to face the dreaded demon that preys upon the Mugen Train and its passengers.
Demon Slayer -Kimetsu no Yaiba-
The Movie: Mugen Train
Standard Edition Blu-ray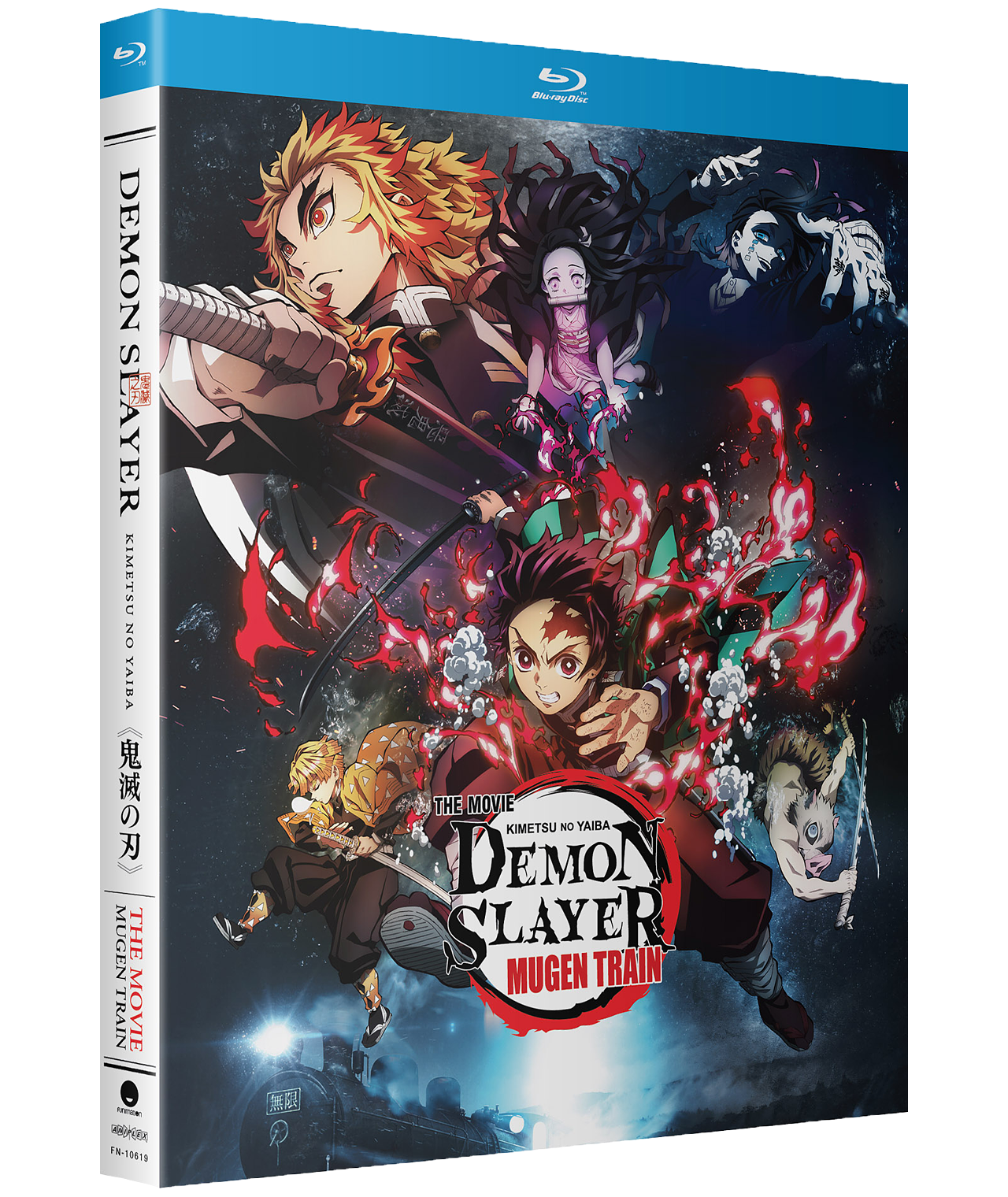 SRP

$34.98
Disc Spec
Spoken Languages: English & Japanese
Subtitle: English
Aspect Ratio: 16:9 HD Wide Screen 1920x1080p
Total Run Time: Approx. 117 minutes
Rating: Rated-R

Retailers: Funimation Shop, Amazon, Walmart, Best Buy, RightStuf, and more!